Yes, it's nearly Wednesday again, and that means it's time to look forward to a Google Hangout for #MUS654 at 6pm BST. This is when I invite a guest to discuss aspects of the week's topic with me, my students, and you. This week we're thinking about study material. What is it we use to learn in music? Is it something from a published book? Is it something else? How do we devise it? (photo CC-BY-SA by daryl_mitchell)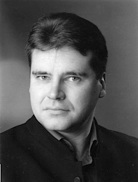 Our guest this week is joining us from Switzerland. Ralph Stelzenmüller, a native Burghausen/Salzach, studied organ, church music and directing at the Mozarteum in Salzburg. He then completed his postgraduate studies on harpsichord and organ at the Schola Cantorum in Basel, studying with Jean-Claude Zehnder. For three years, he held a lectureship and taught music history at the Athanor Akademie for theater. In increasing demand as both a player of basso continuo and as an accompanist for Lied, he has performed and taught throughout Europe and South America, working with many of the great names in Early Music, including Anthony Rooley and Andreas Scholl. In 2005 he founded his own ensemble, Combassal. In 2010, Ralph took up the postgraduate organ scholarship at the University of Aberdeen, where he is writing a PhD on the development of the basso continuo in England.
We'll be talking with Ralph in a few hours: Wednesday 7 Oct, at 6pm BST and you can watch HERE. Feel free to join us- you can always email, comment, or tweet either to join us live, or to add something to the conversation with the #MUS654 tag.